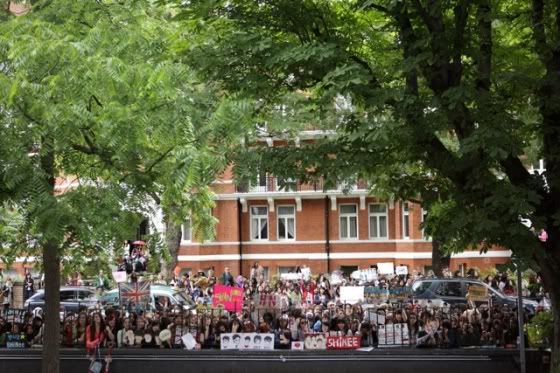 And here I am posting once more about the said concert! But I just got the pics and I had to share. Ah, I have so many nice memories from that day! It was really amazing to see so much fandom for this group. My heart was with all the girls who waited long hours outside to be able to see these boys come outside the studio. You must truly be devoted to stand something like that, with rain and adverse weather conditions.
I am very glad I was lucky enough to be given the chance to see these lovely boys perform. It was a once in a lifetime experience, I believe. And I really enjoyed it!
Million thanks to
Sayaka Kishi
, who made it possible for me :) all the above photos were stolen from her blog!