I have been lazy! I made this blog so I would make myself post something regularly! But I am failing since I came back from Japan... Not that I have any readers to apologize to, lol, only me blaming myself for not keeping the promise I made to myself.


I spent nearly a month in Tokyo, therefore, I have loads of photos. So how can I make a coherent post without it being just a random pic spam? -_-;

One can only try...
While sipping my Earl Grey tea, I chose to post only a small selection of photos of Tokyo as a city this time. I might make additional posts about shops, sakura, Odaiba and food later. I rarely appear on any of my pics cuz I'm always shy to ask people (friends) to take a photo for me and I have a huge camera that people often can't use...


Moving on!

this was in a temple near Nippon Budokan, can't remeber the name, but there was this girls school nearby. i liked the uniform, haha




Omotesando! how i loved omotosando!




a side street from Omotesando where you can find kiddy store




Harajuku at night. so many time i made this way, harajuku quickly got the feeling of returning home.




Shibuya busy on a saturday afternoon




there was actually a traditional wedding going on while i visited meiji jingu




meiji jingu (aka the big temple between yoyogi park and harajuku station, lol)




near shinjuku




the Docomo tower at night. so dark due to saving energy.




i had this really silly fantasy about Ikebukuro West Gate Park, cuz of the drama with the same name, but i was really disappointed to find out it was just a square...




Daikanyama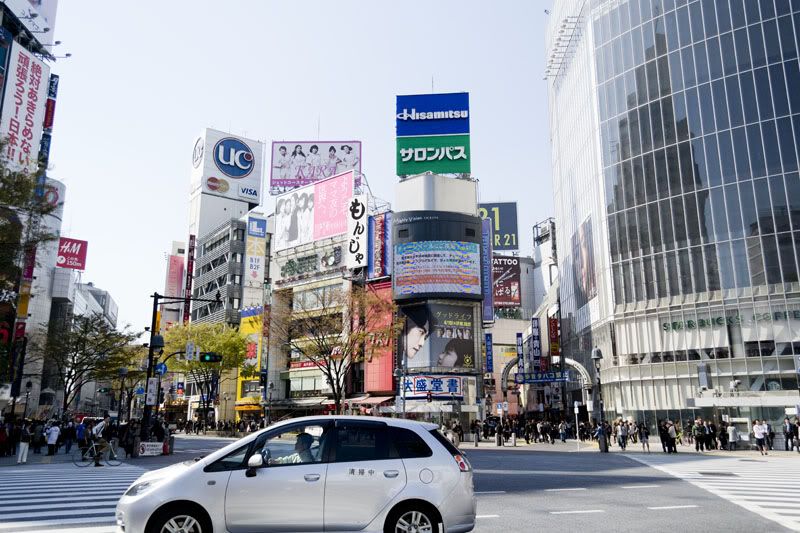 Shibuya again




more Shibuya, just outside the station




shibuya traffic




shibuya again XD




Harajuku




missing Takeshita Dori already!