(vintage shirt & wedges / topshop skirt & bracelet watch / new look tank top / socks from japan)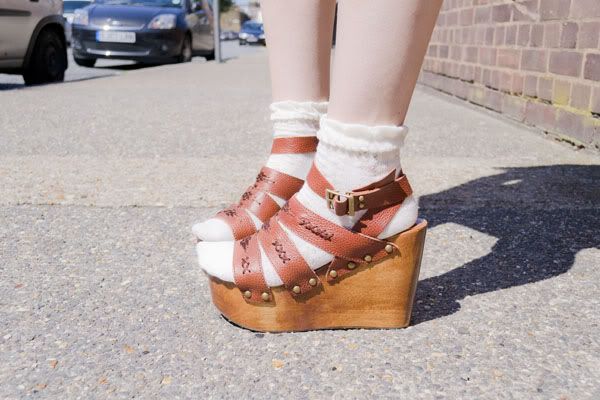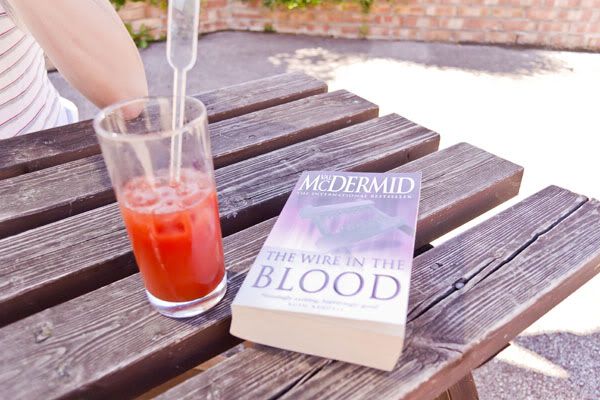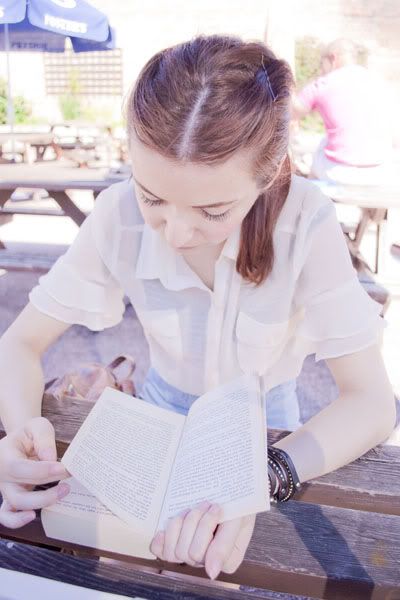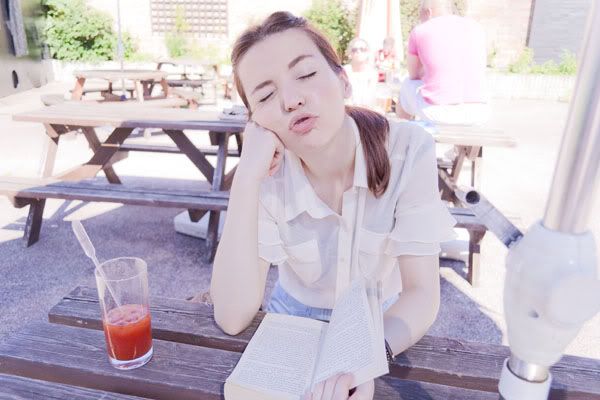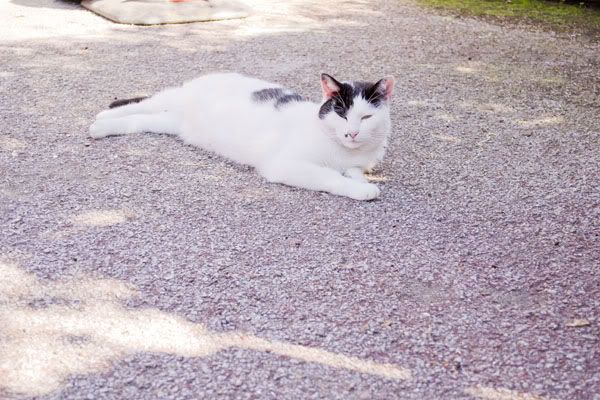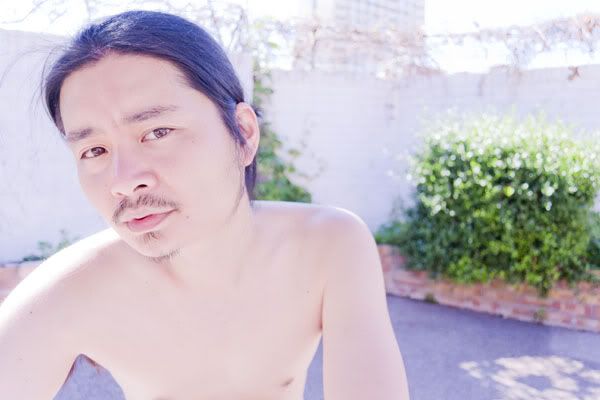 Finally Summer arrived to London!! We had the most weird two weeks of rain, but today it was 27C, sooooo sunny and hot for this city, hahaha :)
I could also finally use the new wedges I've been dying to wear, but couldn't due to annoying rain. I bought them at
breadandbutter
@ Asos marketplace. They are very confy despite the 10cm high heel. I never wear high heels. Never. The few times I attempted such adventures, I ended up argueing with my bf because I couldn't walk anymore, or even stand for the matter, and had to rush back home, not being able to enjoy the day/night properly. Every time I am tempted to get some heels my bf warns me that I will regret it and probably wear them only once... It's so sad! Because I really like some shoes but can't wear them! I am ok with up to 3cm heels though. LOL but these wedges are quite confortable, they don't make my feet ache or anything of the sort. Just I need to get used to walking in such a high platform XD BUT I LOVE THEM! They are exactly what I was looking for in sandals, so I am quite happy with my choice!
Yesterday we were up until god knows when, and only slept about 6 hours (which is my daily average anyways), because Kimi (my bf) was DJing. When we woke we were starving and went straight to the nearest cheapest chinese restaurant, which is like 5 minutes from my house, haha. After some nice prawns with blackbean sauce, we desperatly searched for an open cafe with a nice shadow. Everyone just goes to the park and work on a tan. I didn't want to stand in the sun and get a tan. I am working on maintaining my skin as white as possible. Only because that's the way I like it. But we couldn't find any nice place. To be honest, London doesn't have any Summer culture, the season lasts 2 weeks in here, so you must understand. Almost giving up, I saw a pub that seemed to have a beer garden, and we deciced to have a look. Actually, the place was very empty and the only costumers there were old, like 50 years old up, the beer garden was also very empty and they had tables with a shadow, so it was perfect! And guess what, the pub is only 2 minutes away from my house! haha
I had a nice and cold tomato juice with worcestershire sauce, Kimi had a pear cider. It was so relaxing to enjoy the afternoon there, a gentle breeze passing sometimes. We tried to read something, but soon started to feel sleepy... Then, we came home and passed out for 3 hours!! But it felt so good to take a nap in such a warm day. We felt like babies, haha ;)
I enjoyed my first day of summer so very much!