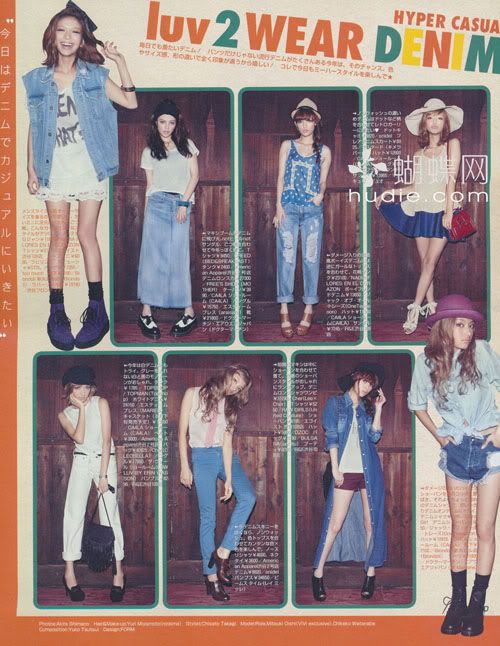 There's so much more I could post from this September Vivi, but I had to settle with these ones. Please buy the magazine for much more goodness.
Denim vests, long skirts, loads of creepers with ankle socks, oversized check jackets, loose babydoll dresses, etc... so much love!! This is exactly what I like at the moment. The 90s revival! It's like, wow, finally I found a magazine that is up to date with my style, haha. And I had never expect it to be Vivi, of all magazines. I'm so in love. I will read it over and over again.
I didn't know Ellie Rose is a model for Vivi now, but that is definitely a plus, cuz I really like her.